To be clear, Q4 Audi e-tron will be a competitor, e.g., to the Tesla Model Y (whose production is also being readied in Germany). The Tesla Model Y, however, is a bit bigger. The dimensions of the Q4 e-tron are 4,590 x 1,865 x 1,613 mm (Tesla Model Y: 4,751 x 1,921 x 1,624 mm). The Q4 e-tron uses the electro-platform MEB, already used for instance by VW's ID.3 and ID.4, and the Skoda Enyaq. All of these vehicles have the same 2,760 mm wheelbase.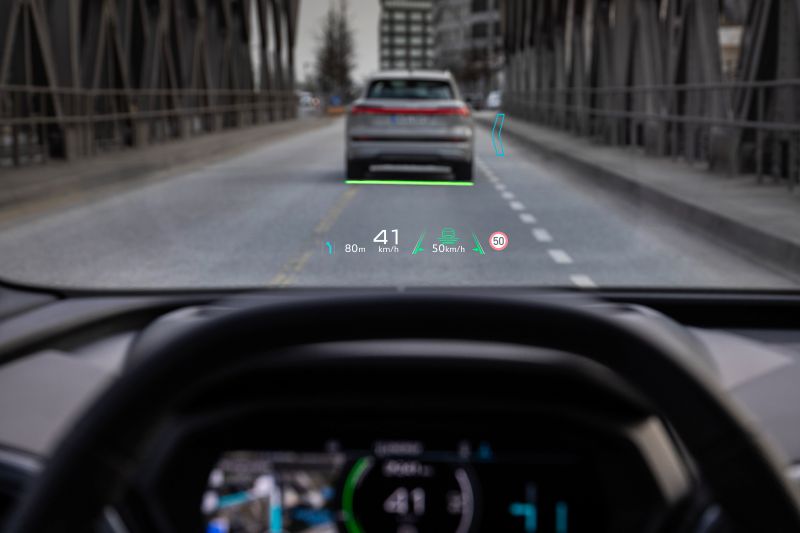 The masterfully crafted interior embodies the spirit of today's Audi design. Everything can be found right where it should be. Perhaps the only significant change is the new steering wheel, which will be equipped with touch pads. Of course there are two MMI multimedia system displays supported by a head-up display with augmented reality.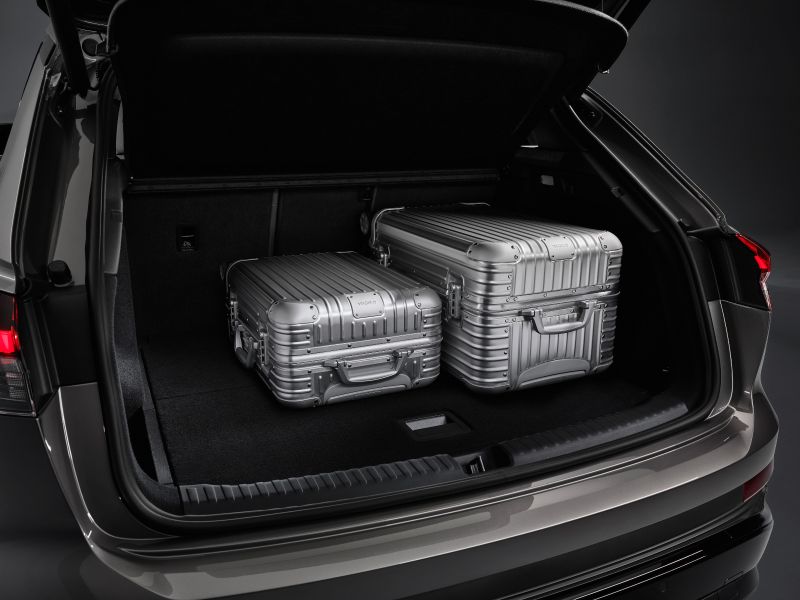 Audi boasts many storage spaces in the interior, which reach a total volume of 25 litres. The rear cargo area has decent-size capacity of 520 litres.
The high level of safety is complemented by the new, so-called central airbag deployed upon side impact to prevent the heads of the driver and passenger from colliding.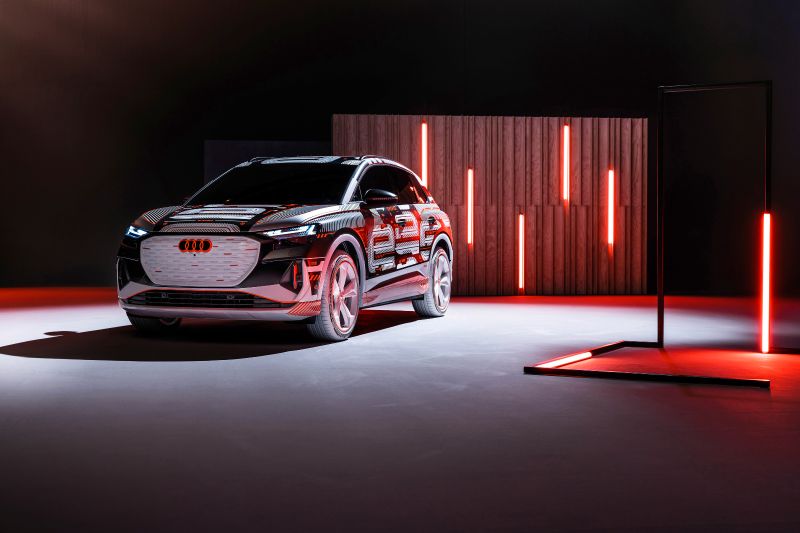 The exterior of the Q4 e-tron features the "standard" design of an Audi SUV, and in this instance, the e-tron Q4 lies exactly between the Q3 and Q5 models. The interior should have the spaciousness of the Q5, however, thanks to better EV space utilisation. Audi will also offer later a Sportback version, whose concept it has already revealed.