EQA 250 - překvapivý dojezd, slabá akcelerace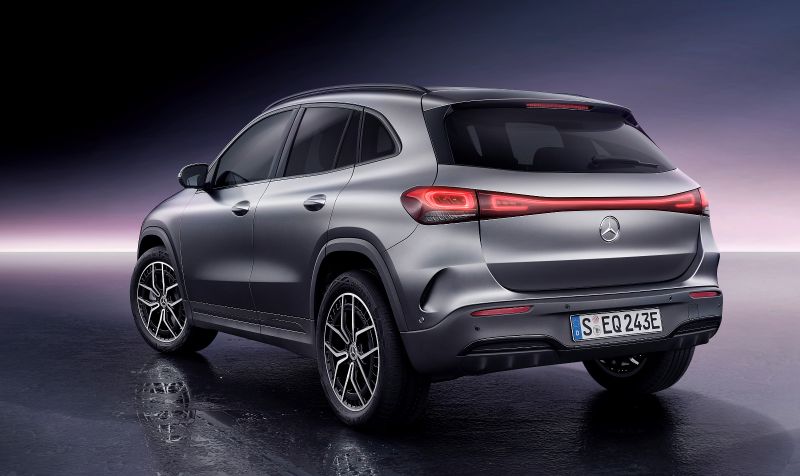 A je to tu. Elektrická divize Mercedesu se rozšiřuje o nový model s názvem EQA. Částečně vychází z modelu GLA, s nímž sdílí platformu. S délkou 446 cm, jde spíše o malý městský crossover. Základní verze bude mít výkon 140 kW a pohon předních kol. Maximální rychlost je dostačujících 160 km/h, ale zrychlení z klidu na 100 km/h za 8,9 s, příliš nepotěší a je na míle vzdálené výkonnosti Tesel. Například základní Tesla model Y ve verzi Long Range, zvládá zrychlení na 100 km/h pod 5 sekund!
Baterie a dobíjení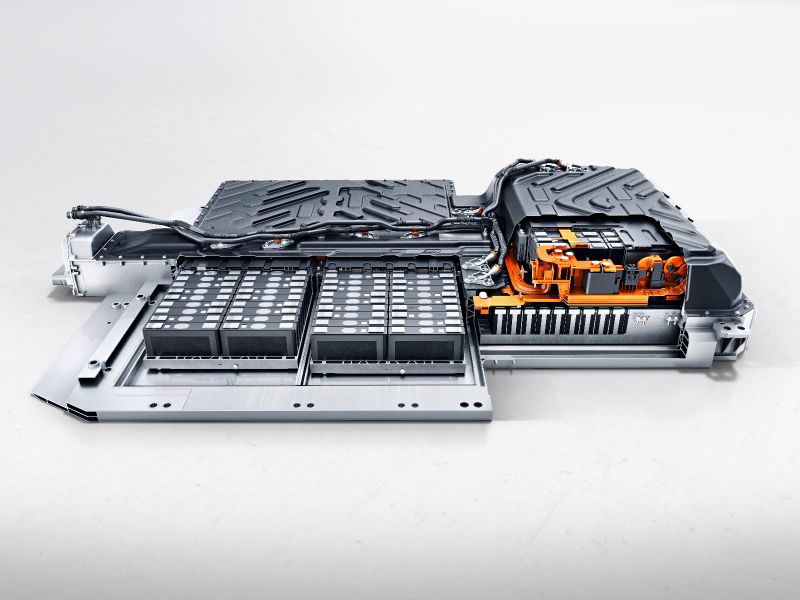 Baterie bude mít slušnou využitelnou velikost 66,5 kWh (nominální 79,8 kWh). To umožní dojezd oficiálně až 426 km dle WLTP. V praxi by mohl být průměrný dojezd okolo 350 km (250 km dálnice, přes 400 km ve městě). AC nabíjení je možné až 11 kW, DC až 100 kW. Kromě zmíněného zrychlení, jsou ostatní parametry slibné.




Interiér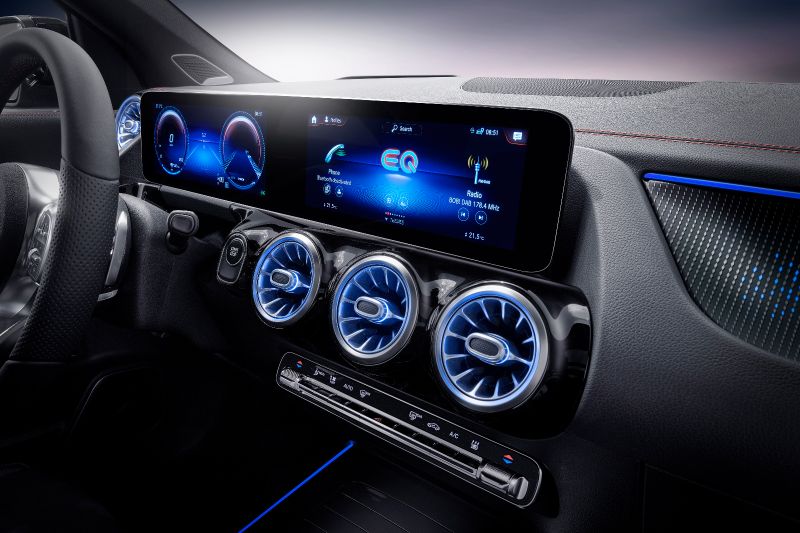 V interiéru, prakticky shodném s GLA, se kromě prémiového zpracování a kvalitních materiálů dočkáme i výborného infotainmentu MBUX. Ten bude doplněn i možností ovládat vozidlo přes aplikaci v mobilu. Ta umožní kromě základní kontroly hodnot, jako je nabití baterie či polohy vozu i vyhřátí (vychlazení) vozu před jízdou, atd.


Zavazadlový prostor
Úložný prostor má objem 340 litrů, což je bohužel o 100 méně než u GLA. Po sklopení sedadel je objem 1320 litrů. Frunk (zavazadlový prostor pod přední kapotou) GLA zřejmě nemá.
Cena
Základní cena EQA je stanovena na 1.275.000 Kč (v Německu €47.500). Prodej začne již v březnu, objednávat je možné již nyní.
Výkonnější verze s pohonem všech kol
Brzy se dočkáme i verze 4x4, s výkonem okolo 200 kW a zřejmě ještě větší baterií, která má umožnit dojezd přes 500 km.
Mercedes-Benz EQA 250 - parametry
točivý moment 375 Nm

velikost Li-ion baterie: nominální 79,8 kWh / využitelná 66,5 kWh

maximální rychlost 160 km/h

0-100 km/h za 8,9 s

WLTP dojezd 426 km, WLTP spotřeba 17,7 kWh na 100 km

základní rozměry jsou: 4463 × 1834 × 1620 mm, rozvor 2729 mm

pohotovostní hmotnost 2040 kg

možnost tažení přívěsu až 750 kg

AC nabíjení až 11 kW

DC nabíjení až 100 kW

DC nabíjení 10 - 80 % za 30 minut na 100 kW nabíječce

standardně tepelné čerpadlo pro snížení spotřeby v chladném počasí

standardní rozměr pneumatik: 235/55 R18

poloměr otáčení 11,4 m



verze 4x4 (přesný název zatím není znám)
chystaná verze 4x4, bude mít výkon okolo 200 kW (2x elektromotor, každý u jedné nápravy)

pravděpodobně větší baterie s dojezdem přes 500 km




oficiální video