Porsche conceived it all a little differently and made the bigger version of the Taycan far more universal. Great performance parameters have remained, and everything is complemented by a greater degree of practicality both inside and out.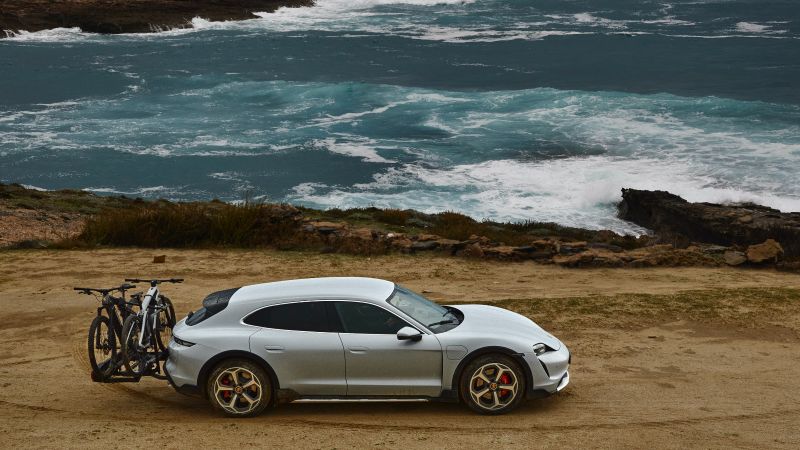 More practical for example is the luggage space and access to it through the fifth door. In addition, it has 41 litres more room (446 l vs. 405 l). The frunk capacity is 81 litres. After folding down the seat, a space opens of 1,200 litres. And rear passengers have more headroom.
Outer dimensions over the standard Taycan have slightly increased to 4,970 (+7 mm) x 1,967 (+1 mm) x 1,410 mm (+ 31 mm), while the wheelbase remains the same at 2,900 mm.
It readily takes on gentle terrain thanks to more suitable tires and air suspension, which can set the terrain mode (+30 mm compared to the Taycan).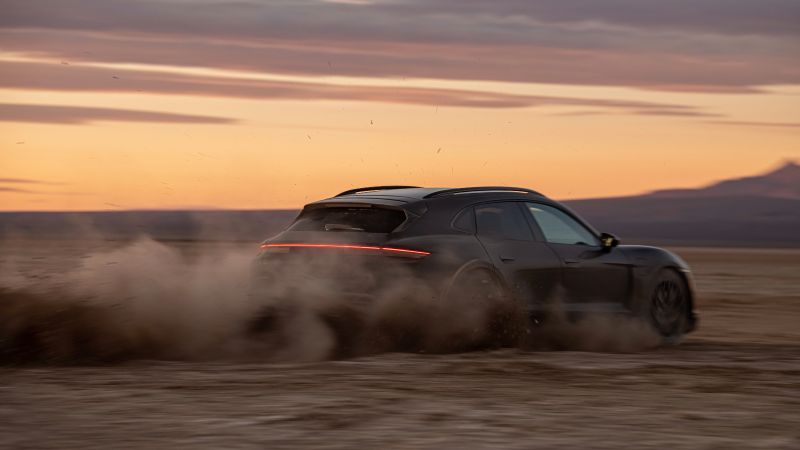 Performances and ranges are nearly identical to the Taycan. The Cross Turismo can be ordered for now only with the larger battery 93.4 kWh (83.7 kWh usable). The maximum charging power is up to 270 kW. So, you can reach 80% in 20 minutes charging by hyper-charger. Range will vary according to the version from 419 to 456 km.
The Cross Turismo is of course always 4x4 with one electric motor on each axle. At the rear one, the two-speed transmission remains just like in the Taycan. The most powerful version of the Turbo S can handle acceleration from 0 to 100 km/h in 2.9 seconds, which is only 0.1 second slower than the Taycan Turbo S.
Technical parameters
Taycan 4 Cross Turismo
power 280 kW, owerboost 350 kW, 0-100 km in 5.1 s, top speed 220 km/h, range (WLTP) 389-456 km
Taycan 4S Cross Turismo
power 360 kW, owerboost 420 kW, 0-100 km in 4.1 s, top speed 240 km/h, range (WLTP) 388-452 km
Taycan Turbo Cross Turismo
power 460 kW, owerboost 500 kW, 0-100 km in 3.3 s, top speed 250 km/h, range (WLTP) 395-452 km
Taycan Turbo S Cross Turismo
power 460 kW, owerboost 560 kW, 0-100 km in 2.9 s, top speed 250 km/h, range (WLTP) 388-419 km
Prices start at EUR 93,000. The Cross Turismo will be available for purchase by the middle of this year.