所有者のレビュー
Nissan Leaf - One year and 31,000 km driving an electric car
After one year and 31,000 km of driving, I'd like to share with you my experience with the Nissan Leaf. It is the 2017 model.
I have listed perhaps all the pros and cons above this text.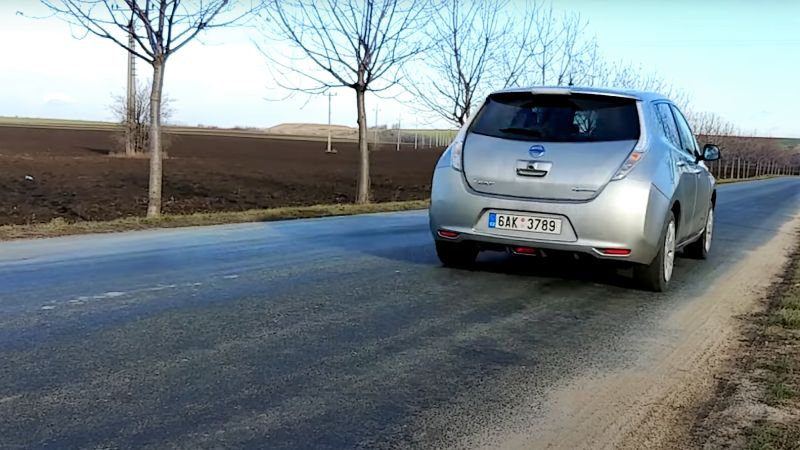 What I enjoy the most even after a year are the dynamics of this car. Even now, the nice acceleration of this slightly older electric car can still surprise. It can accelerate beautifully up to cca 80 km/h - then acceleration becomes a little weaker. It has 254 Nm from virtually zero RPMs, giving the driver an immediate response when pressing the accelerator. What made the electric car completely addictive for me to the point that I cannot go back to an ICE car is just how smoothly it runs. The car starts out nice and smoothly, but thanks to recovery, it can slow down smoothly too, and in doing so, it returns power back to the battery as a bonus.
And then there's the sheer quietness, where at first, I was driving much faster than I thought. But after around three weeks, you get used to the fact that the noise level is simply lower.
This older 30 kWh Leaf has about half the battery capacity of what electric cars sold now have, but it is still great for riding around town and the surroundings. It is simply not suitable for an extremely long journey but note that it can actually handle a 500 km journey just fine. We must remember however that this is the way a lot of families use the car anyway. Eighty to ninety percent of rides are over just these short distances, as we go shopping, drive to work or drop our kids off at kindergarten, school or clubs. Of course, the new electric cars sold today already offer a range of about 400 km. I think these can be considered full-fledged family cars.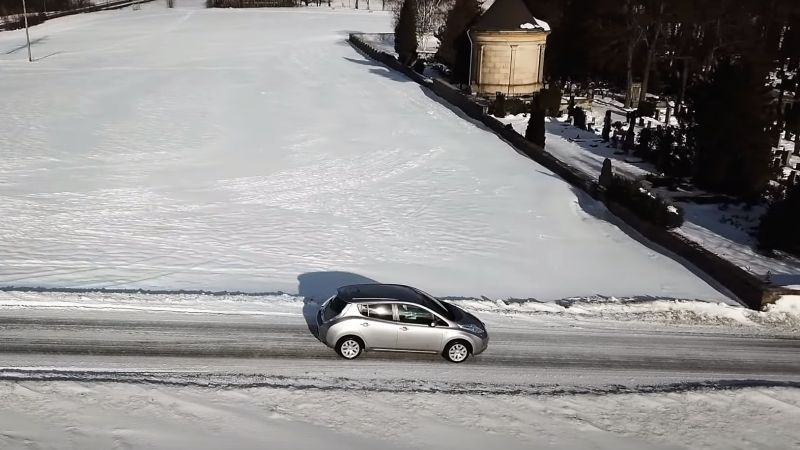 Regarding drivability, the car is well-balanced, neither understeering nor oversteering thanks to the even weight distribution, because the bulk of its mass (engine and battery) is positioned extremely low.
Only once over the 31,000 km driven since owning this car did we not leave the house due to a drained classic 12V battery. After I charged it, I drove away without any issues. That means that even an electric car needs a classic 12V battery to "start". And the second minor defect involved one of the sensors, which was replaced under warranty. Otherwise, we enjoy fault-free driving. What lets me sleep peacefully at night is that of the eight-year warranty covering the battery, I still have over six years left.
The service interval is but once every 30,000 km, and the car is practically problem-free. In practice, they only replace the pollen filter and check the brakes, axles and a few other things. They also check the battery status through the computer. If you want to maintain a perfect overview of the status of the battery and other electronic parts of Leaf, you can purchase the mobile application Leaf Spy. That reveals to you much more than service.
I was surprised how much electricity can be produced by regenerative braking. In Leaf Spy, I found information claiming that Leaf can produce 20-25% of the power this way.
If, Heaven forbid, you should run out of power on the road, you can call Nissan four times a year and they will have your Leaf towed for free to the closest charger or home - whichever's closer.
The battery is a Li-ion battery with nominal capacity of 30 kWh, of which 27 kWh is usable. This means that in summer, you travel about 170-180 km, and in the city even over 200 km. In winter, the range decreases by approximately 25%. I now have 51,500 km on this Leaf, and its battery degradation is at cca 8.2%. Unfortunately, the battery does not have active thermal management. This is felt mainly if you want to go a long distance (over 500 km) in one drive, where, by rapid charging, the battery temperature gradually increases. Roughly upon the third rapid charge, the charging speed starts to slow significantly. This means that instead of the usual 25 to 30 minutes, charging can take up to 50 minutes. In practice, this means that drives exceeding 600 km aren't quite convenient, but despite this, I drive the Leaf 350 days a year without any problems. On journeys far exceeding 500 km, I now use my Tesla 3 Long Range.
The mobile application is outstanding. You can check the battery status, but also begin charging when electricity rates drop (usually in the evening). Furthermore, over your breakfast, you can start heating the car seats and steering wheel, and when you climb in after 15 minutes, the vehicle is already heated up nicely. And conversely, in the summer, like when you are getting ready to leave the swimming pool, you can start up the AC in advance remotely.
Leaf has a rather large wheelbase of 2.7 m, affording plenty of leg room in the rear. The trunk has a capacity of 370 liters and can handle stowing away a normal stroller.
My average fuel consumption over 30,000 km was precisely 14.93 kWh.
Would I go for it again? Definitely YES. I would compare it to the transition from a film camera to a digital camera. Once you experience a high-quality digital camera there's no going back, and this feels exactly the same. And I get a kick out of the fact that I generate my own electricity using photovoltaic panels mounted on the roof of our house; then I use it to run both the household and the car.