EQA 250 - surprising range, poor acceleration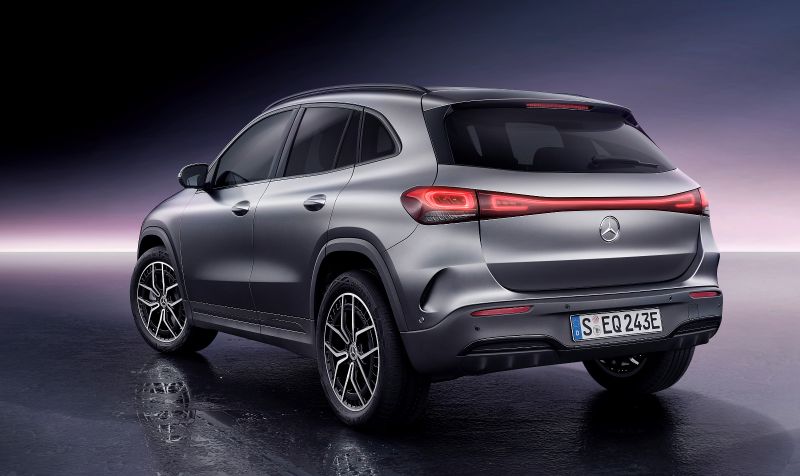 And here we have it. The EV division at Mercedes has expanded to include a new model called the EQA. It's partly based on the GLA model with which it shares the same platform. With a length of just 446 cm, it is more like a small urban crossover. The basic version will have 140 kW of power and front wheel drive. The top speed is sufficient at 160 km/h, but the acceleration from a standstill to 100 km/h in 8.9 seconds isn't very impressive and is miles away from the performance of Teslas. For example, the base model Tesla Y Long Range manages this acceleration in under five seconds!
Battery and charging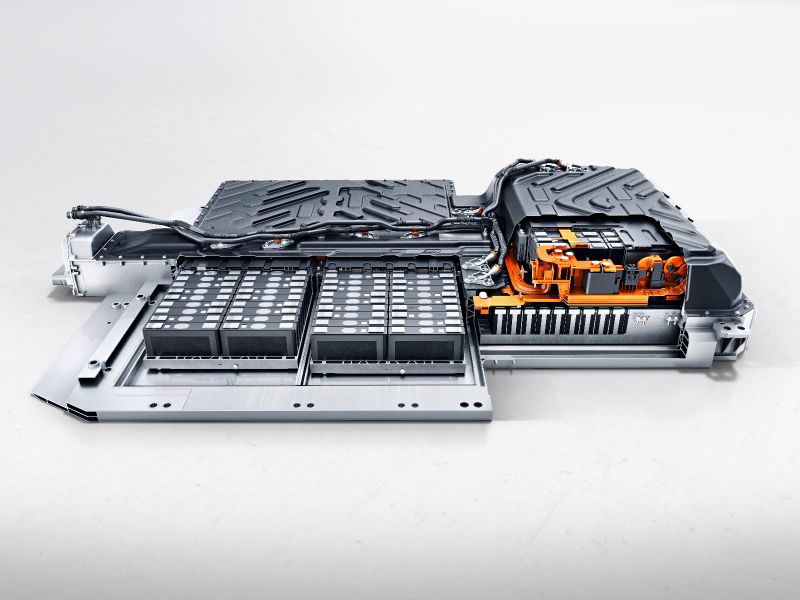 The battery will have a nice usable size of 66.5 kWh (79.8 kWh nominal). This allows a range of up to 426 km officially according to WLTP. In practice, the average range could be cca 350 km (250 km highway, over 400 km in the city). AC charging can be up to 11 kW and DC up to 100 kW. Aside from the poor acceleration, the other parameters are promising.
Interior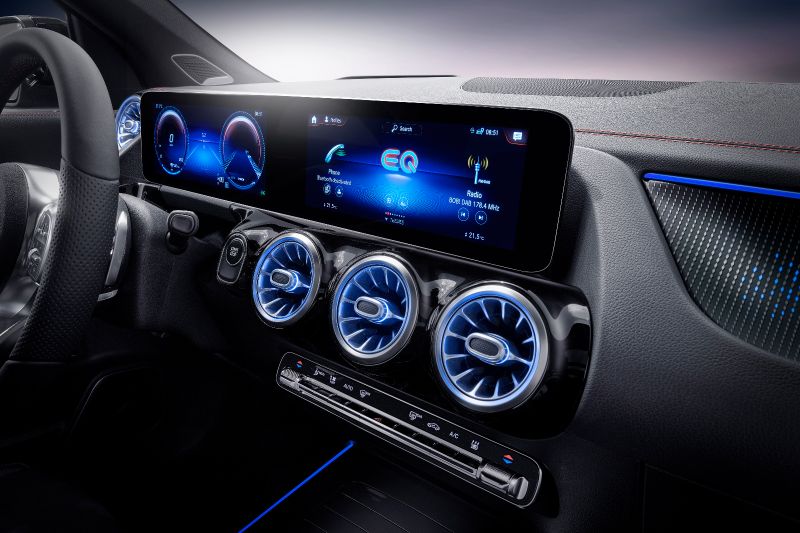 The interior is virtually identical to the GLA; in addition to premium build quality and high-quality materials, we also get the excellent infotainment system MBUX. This will be complemented by the possibility to control the vehicle through a mobile application. This will allow, in addition to basic control of values such as the battery or vehicle position, also interior heating or cooling before driving, etc.
Trunk
It has cargo volume of 340 litres, which is about 100 litres less than in the GLA. After folding the seats down, the volume increases to 1,320 litres. It apparently doesn't feature the frunk that the GLA does.
Price
The base price is EUR 47,500 (GBP 40,500). It will be available for purchase this March.
More powerful version with all-wheel drive
Soon we will see the 4x4 version with an output of cca 200 kW, and apparently even a bigger battery enabling a range exceeding 500 km.
version EQA 250
the basic version has 140 kW of power and front wheel drive

torque 375 Nm

Li-ion battery size: nominal 79.8 kWh / useable 66.5 kWh

top speed 160 km/h

0-100 km/h for 8.9 s

WLTP range 426 km, WLTP consumption 17.7 kWh per 100 km

dimensions: 4,463 × 1,834 × 1,620 mm, wheelbase 2,729 mm

unladen weight at 2,040 kg

can tow a trailer weighing up to 750 kg

AC charging up to 11 kW

DC charging up to 100 kW

DC charging 10% to 80% in 30 minutes on a 100 kW charger

a heat pump comes as standard for reducing cold weather power consumption

standard tire size: 235/55 R18

turning circle 11.4 m
version 4x4 (precise name not yet revealed)
the upcoming 4x4 version will have output of about 200 kW (2 electric motors, one on each axle)

probably larger battery with range of over 500 km