Test Drive
Audi RS e-tron GT - a view of the future
I experienced my first extended ride in an electric car ten years ago. It was a Nissan Leaf with maximum power of only 80 kW. Over my many years working in Auto.cz, I have tested hundreds of cars, but that relatively weak electric car convinced me back then that the electric motor drive was extraordinarily responsive, quiet, economical and practical at the same time. Yes, batteries still need a lot of improvement, but the basis of the electric car is incredibly competitive.
And today, exactly ten years later, I had the chance to try out a whopping 400 kW stronger electric Audi e-tron RS GT.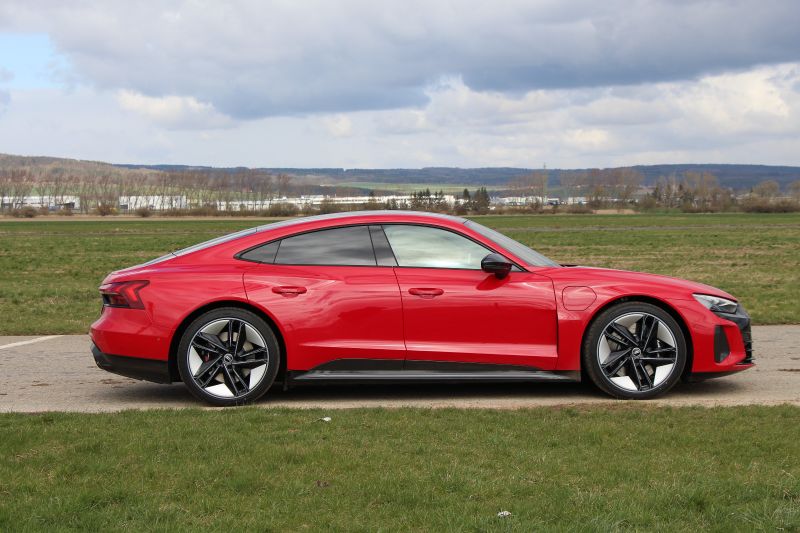 Allow me to recall some parameters. The basic version of the GT has 350 kW of power, while the RS model's power increases to 440 kW. In addition, both versions can make short sprints with increased performance – RS at 475 kW and GT at 390 kW. It all adds up to a lot of extra torque, where the RS generates torque of 830 Nm and the GT 640 Nm. Speed surprisingly tops out at just 250 km/h., and it would certainly be preferred for the RS to handle 280 km/h.
The Audi e-tron GT is, in my opinion, a "Gran Turismo" - comfortable car, fine for racking up hundreds of kilometres without the driver feeling particularly fatigued. And it really delivers in this aspect. On the highway, I tried an even faster pace and the GT renders truly exemplary performance. It had been so long since I had experienced the kind of confident ride I felt in this nearly five-meter-long GT. At 200 km/h., you feel as if you were doing just 130 km/h. This is due to the fantastic stability of the low-lying body, which hugs the ground thanks to the heavy battery nestled between the axles. Another equally good property is the level of interior noise, which is excellent despite the sometimes-problematic frameless door windows.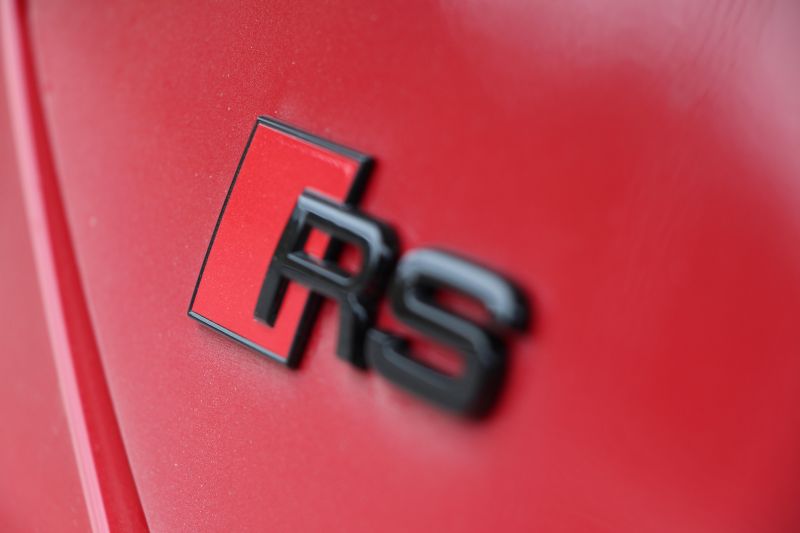 But we could not resist the opportunity to test drive and film the RS at an air strip that we had to ourselves for a few hours. After taking care of a few formalities at the airport office, we finally had the chance to try out acceleration from zero to one hundred and to two hundred. RS manages it in 3.3 seconds (10.7 seconds to reach two hundred). Actually, we were a bit unlucky, and the outside temperature dropped to zero. Nevertheless, we managed on summer tires to accelerate to 100 in 3.4 seconds – a mere tenth of a second behind the official data. Full throttle is an indescribable pleasure for the driver, and if you don't rest your head on the headrest, your neck muscles will get a rigorous workout.
But what is absolutely breathtaking is how the RS handles this with such calm. You can feel how the wide tires struggle with the influx of torque, but the drive system showed no signs of fatigue even after twenty accelerations to 100, 150 and 200 km/h. Incredible.
However, this could not be said for the brakes. We unfortunately did not have the optional carbon-ceramic brakes, and after a few braking operations it was clear that slowing a 2,350 kg vehicle weight was no easy task...even with the support of powerful regen.
The high weight of course can also be felt when cornering. Although it has well-tuned air suspension, you will know right away if your speed is too high on winding roads. The driver must simply come to expect it. But what is absolutely crazy is the acceleration that the RS "affords" you when exiting corners. And when doing that, the sports seats hold you in nicely. These tested ones were not the sportiest on offer; on the contrary, they still easily meet comfort requirements over long journeys.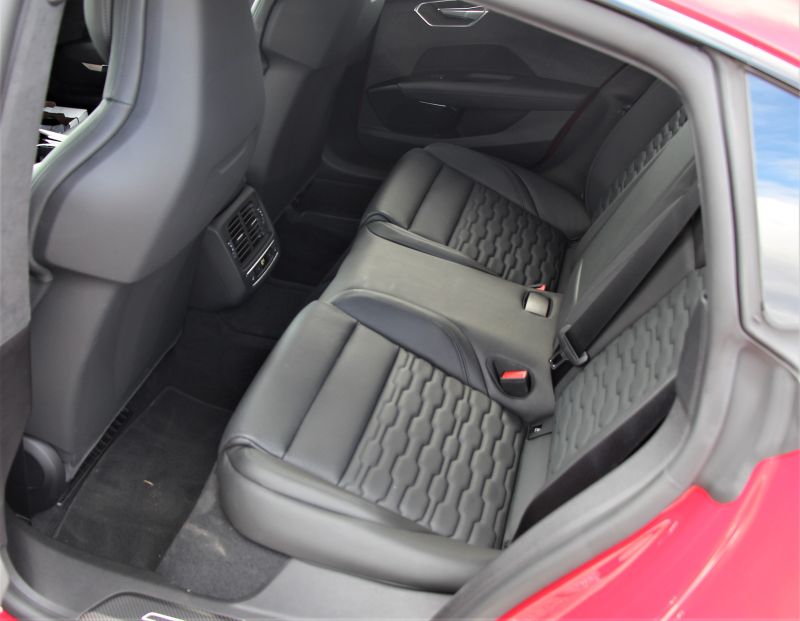 Because the e-tron GT seats five, I also tried out the rear seats. Don't look for the longitudinal spaciousness of a Passat, but people up to 180 cm in height have no problem sitting comfortably. The e-tron GT is surprisingly practical with its two luggage compartments. The frunk is by no means small, great for stashing the charging cables and many other things. The rear boot is also robust in size with an official volume of 405 litres.
The e-tron GT in both its power versions is a wonderful, low-riding sports car. But it is an awfully expensive car that shows that electric mobility is no longer intended only for enthusiasts who must accept the oddly shaped Leaf or the ridiculously flimsy tires on the BMW i3.
The Audi e-tron lends us a technological view of the future, where less exorbitant versions of this car will soon be reforged under the brand. And this view does not look bad at all.