Test Drive
Hyundai Kona Electric 64 kWh 2021 - low consumption, the basis for great range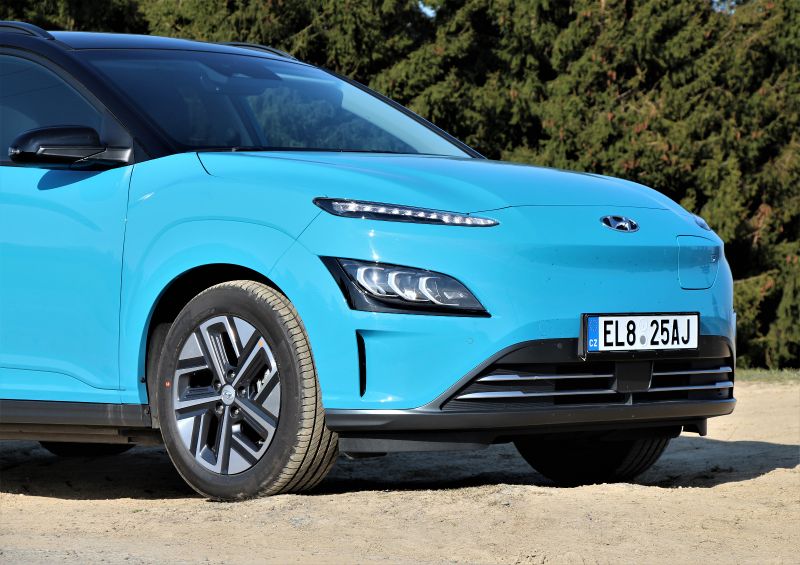 Hyundai Kona Electric has recently had a facelift, resulting in a beautifully clean front grille and an improved interior. The new, smooth front of the car suggests that it is an electric car, unlike its combustion-engine brothers. Kona, that is, is not a purebred electric car. It is based on the combustion version and some details clearly reveal this, such as the absence of a "frunk".
The front part contains, in addition to very bright LED lights, also the charging port. Its placement is absolutely ideal, and the relatively short cables for public chargers are no problem for the Kona.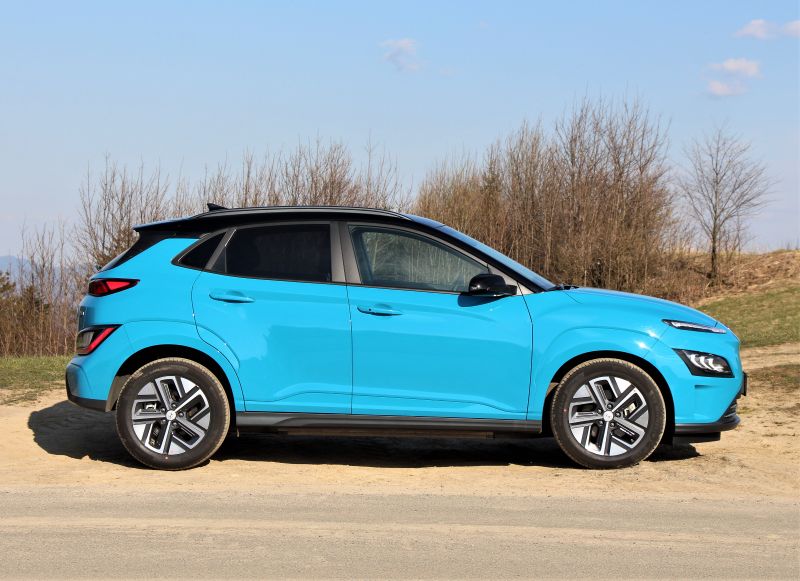 Let's have a look at its dimensions. Although one might think that the Kona is a relatively large SUV, its length at just 4,180 mm leaves me just a bit disappointed. Unfortunately, this is reflected in insufficient space for rear passengers and a smaller luggage compartment.
On the contrary, the space for front passengers is perfectly suitable, including very comfortable ventilated and heated seats. Another advantage of the interior is the truly high build quality.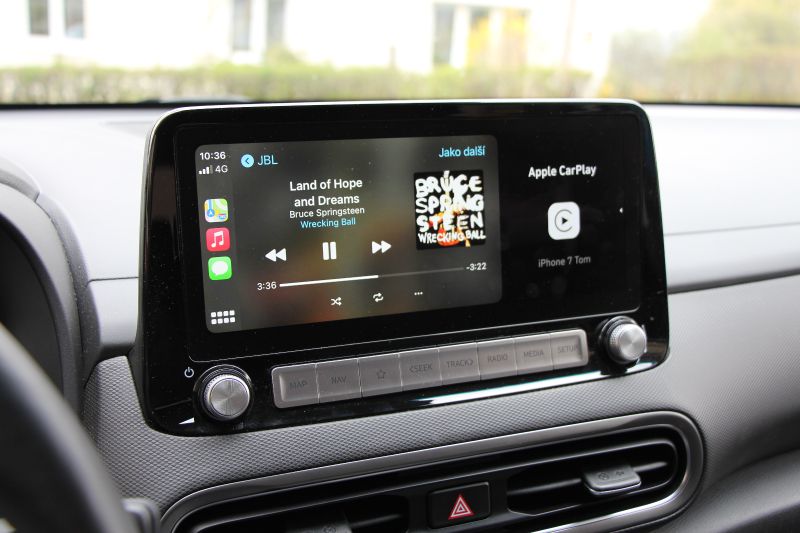 The touch screen responds quite quickly, and the improved graphics are better than ever. Of the driving assistants, I was indeed pleasantly surprised by the lane management, which seemed to make highway driving an almost "autopilot" experience.




Low consumption, great range
Where the electric Kona really excels is in its low consumption. Where I drove a VW ID.3 for 20 kWh/100 km, Kona drove for precisely 15 kWh. On the highway where the ID.3 already exceeds 20 kWh/100 km, Kona still suffices with less than 17 kWh. Meanwhile, both cars have the same 150 kW power output. Therefore, Kona with its battery tested at a capacity of 64 kWh comfortably reaches a range of 400 km.
Charging
Kona manages DC charging with an output of up to 100 kW, which is already an average value today, yet not bad at all. I managed to recharge 100 km of range on a 150kW charger in 13 minutes, and I reached 200 km in half an hour.
Driving characteristics and suspension
The comfortable suspension was a positive surprise. Braking is highly efficient. Another plus is the tight turning circle of only 9.9 m that we measured.
Conclusion
The Hyundai Kona is a very successful electric car mainly owing to its low consumption and consequent descent range on a single charge.