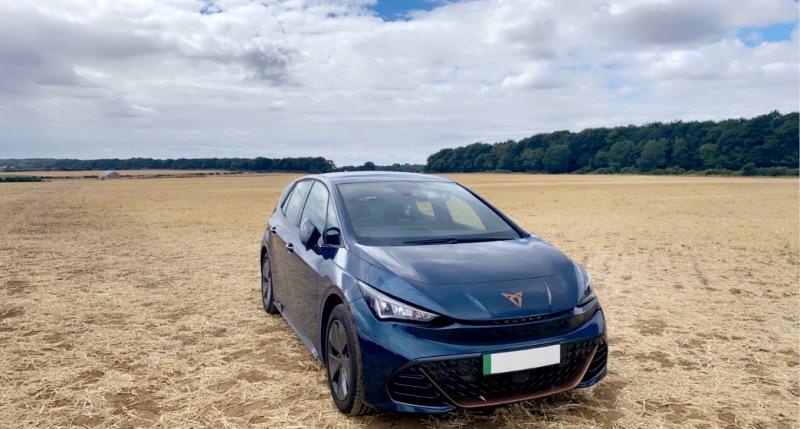 Newbies first EV road trip in a Cupra Born.
An EV newbies first long road trip in the Cupra Born.
19 Jan 2023
So the time arrived, august 2022, I had owned the Cupra Born for two months & now it was time for our annual family holiday to Cornwall from North West England. Started the journey with 100% charge with a quoted range of 294miles, nice! A bit more than the quoted range of my 58kWh battery.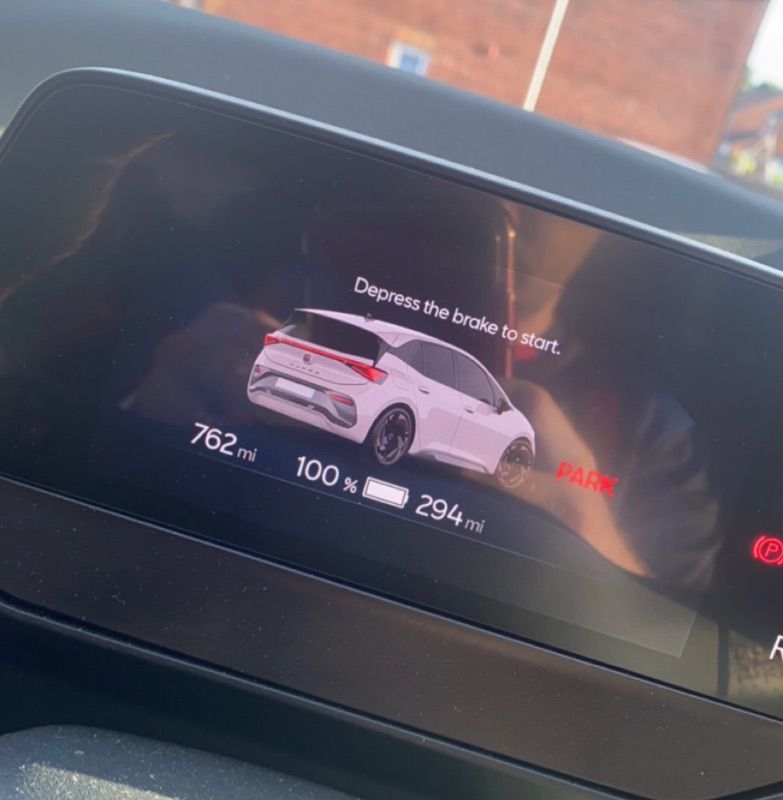 The first place on our road trip was a stop at Diddly Squat Farm, after watching Jeremy Clarksons Amazon show. We knew we would need a charge on route, so off we set.
We planned to stop around Birmingham, but as we hit Birmingham we had plenty left in the battery, not bad to say the car was fully loaded, so we continued to Banbury. Tried the Tesla chargers at Banbury but the Tesla app wouldn't speak with the chargers, so off we went to the InstaVolt hub. No issues, 30mins charging & off we went to Clarksons Farm.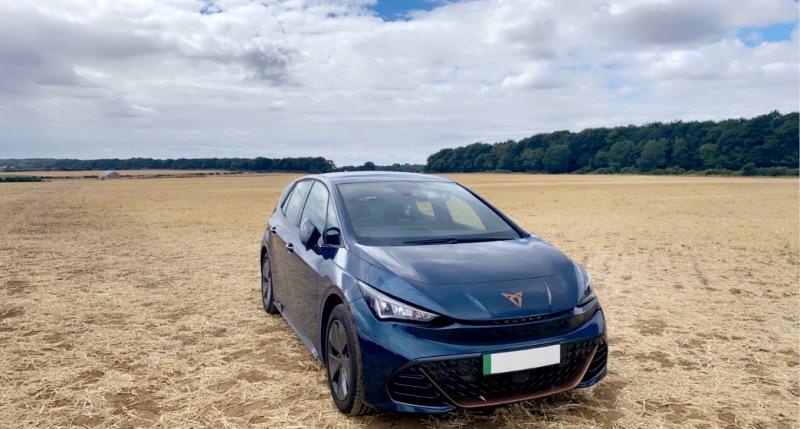 Our next stop was an hotel in Bristol, arriving with 52% I left the Born charging on the hotels 11kw eon chargers. 10pm back at 100% ready for our final leg to Newquay the following day.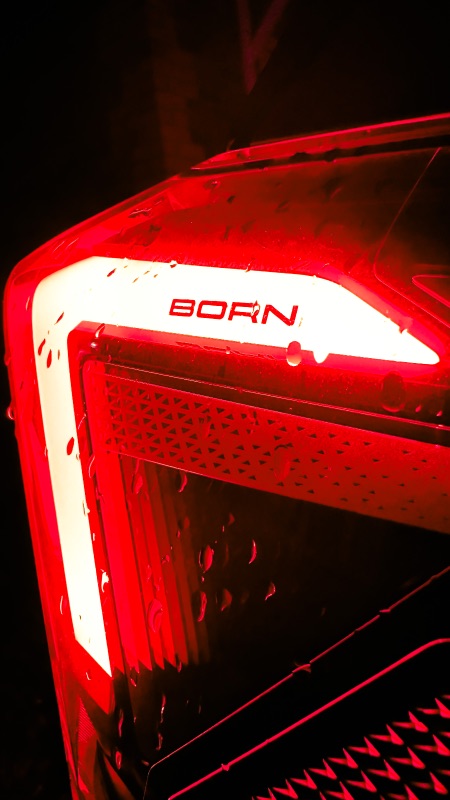 Up to yet the Born had performed flawlessly, no issues charging, just nice & steady.
The next day we set off early from Bristol, flew past Exeter charging hub as had plenty in the battery. Looked for a charger just outside Newquay, tried Cornwall services & their charger was out of order (new hub open here now), so ended up at a shell recharge just down the road, but had to wait as only one unit working.
Charged to 90% & this lasted us all week driving around Newquay & the Cornish coast. The day we came back we charged at lunch at an osprey 75kw ready for the night trip home. No issues again. Charger was empty so went to 100% as we ate lunch.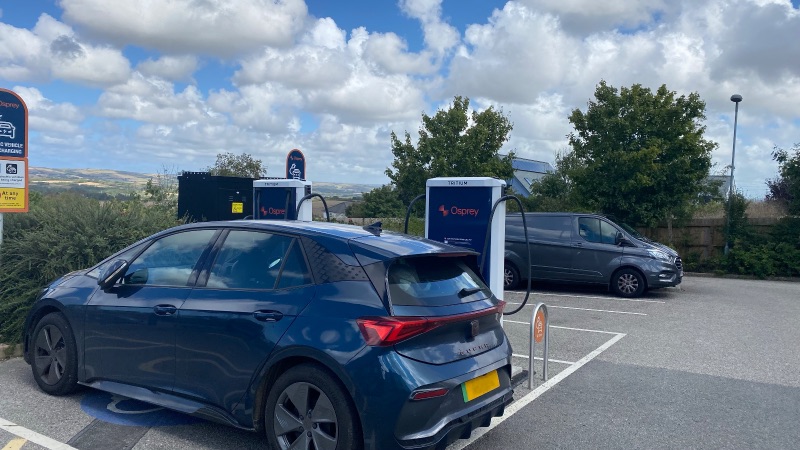 Cornwall is very sparse for DC chargers so was happy to find one to get 100% ready for our journey home. Zap-Map was a life saver finding DC chargers down here.
That evening we set off back for the long slog home, no stopping half way this time. 8:30pm we left & the temperature had dropped big time. Now it was 7 degrees Celsius. On route we were seeing 50% as we were getting to Exeter so decided to replan the route, charge at the Exeter hub to then get to Stafford ionity.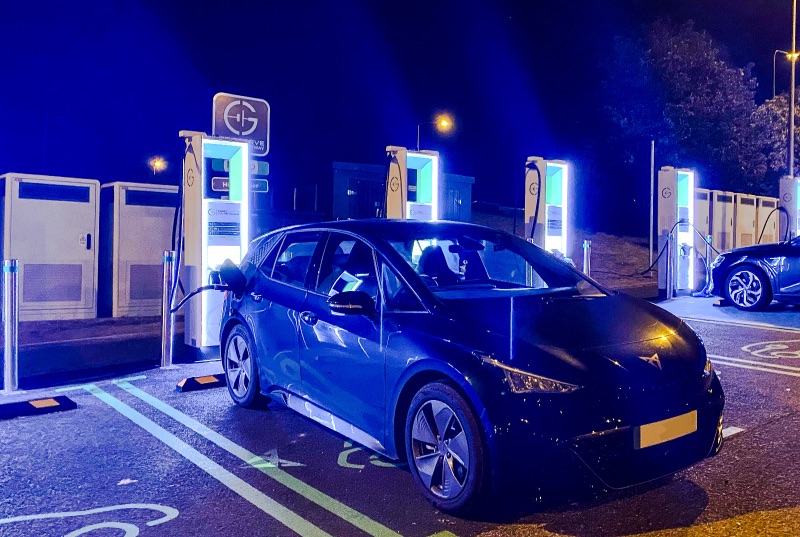 Another simple charge at Exeter, we went to 100% to cover us to Stafford as we grabbed some food. 30mins & we were back our way. A long old slog ahead now to Stafford Ionity, but the roads were dead so took it nice & easy. I won't lie I did a bit of eco driving as was my first road trip but we got to Stafford Ionity with 2% charge & hit above 100kw on the charger. 25mins & I knew we had enough to get home.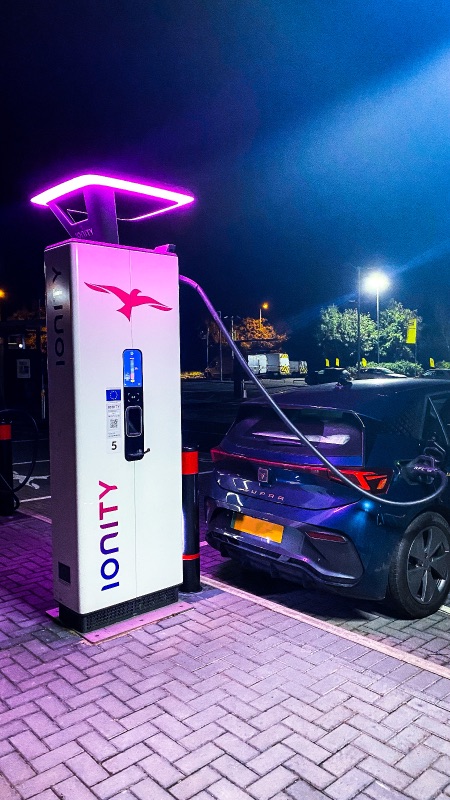 After this was a nice simple drive home, getting home with 8% soc, connected to the Wallbox pulsar plus & woke up later that morning back at 80% soc.
A simple road trip with the family & dog, no different really from my previous ice road trips as we stopped the same amount of times for toilet breaks & food. All charge providers were fine & no issues encountered.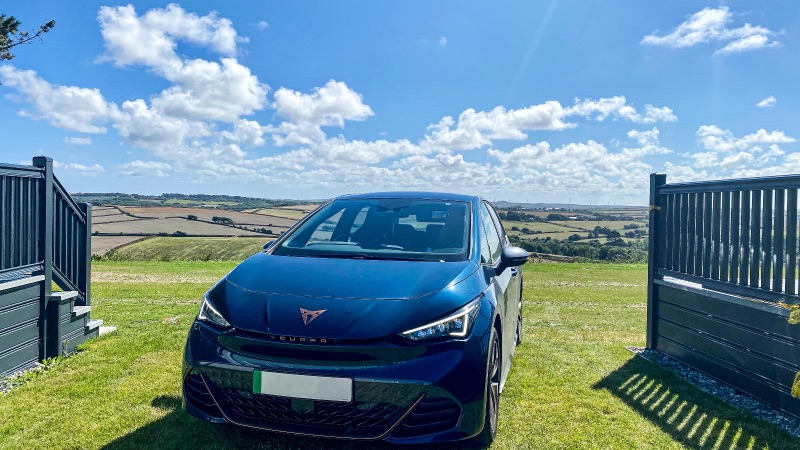 Permalink for this article: https://myevreview.com/63c9bb9299335
Discussion
Discussion is empty. You can add the very first post.
To comment, you must be logged.