Test Drive
Volkswagen ID.4 - ideal for the family?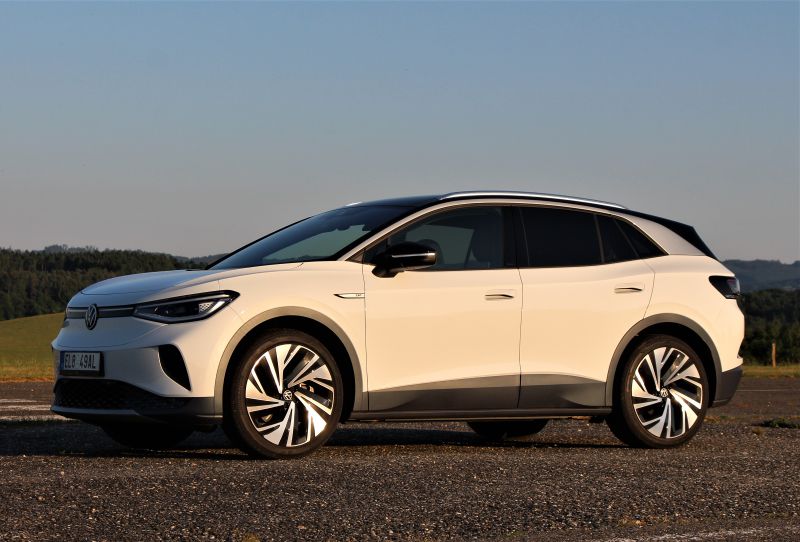 The MEB platform, on which the ID.3, ID.4 and Enyaq run, offers several well-designed particulars. I must mention the choice of rear-wheel drive, which has excellent traction in both dry and wet conditions. The track turning circle, which is only 10 meters, is also excellent. Another advantage of the MEB platform is that despite the "crazy" 21-inch wheels, the suspension was relatively comfortable.
Power of 150 kW and torque of 310 Nm sound rather good, but we must realize that the weight of the ID.4 is 2,200 kg, which means that the ride is still quite fun, but don't look here for the agility of the smaller and lighter ID.3.
I managed to easily overcome the stated acceleration of 0 to 100 km/hr in 8.5 s and that time of 8.2 s is sufficient for a family SUV.
Consumption
Surprisingly, the consumption was not higher than in the previously tested ID.3. Moving along the motorway can be handled with a consumption of 23-24 kWh/100 km. This means a "highway" range of slightly over 300 km, whereas urban and suburban driving means consumption below 20 kWh. I know an ID.4 owner who has been driving for quite a while even at an excellent 16.5 kWh per 100 km. Here we drive with a range of 420-480 km.
Fast charging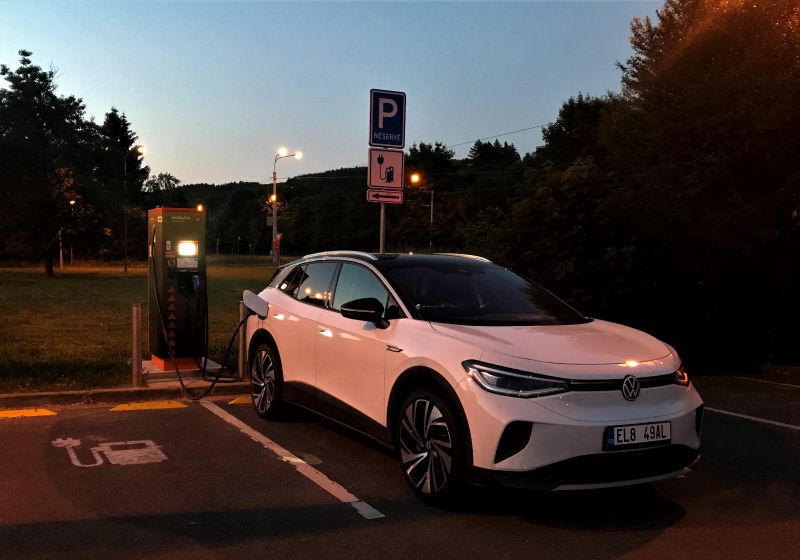 Fast charging is possible at speeds of up to 125 kW, so it is possible to recharge another 200 km of motorway driving or 300 km of city driving in 30-35 minutes.






Interior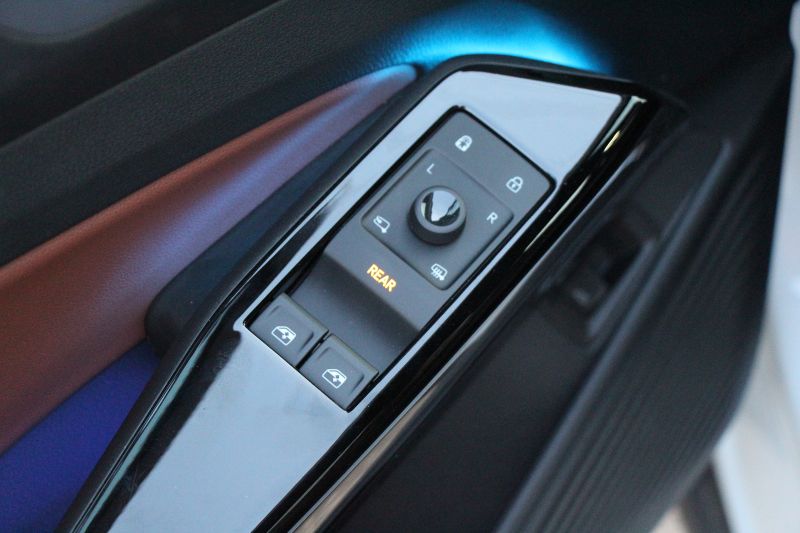 Unfortunately, the interior is partly a copy of the "cheap" ID.3. This translates to certain cost-saving solutions that are striking in contrast to the higher price. One example is the special control of the windows on the driver's door with just two buttons. To operate the rear windows, it is necessary to "light up" by touching the Rear button, which does not always work the first time. Likewise, the touch buttons on the steering wheel are harder to operate.
Infotainment seems to be still in development. Some features are already fine, but route planning, including charging stations, for example, is still not well developed. It might behove VW's software department to finally rent a Tesla so that programmers can see how things can be resolved much more elegantly.
The "PRDN" transmission control is conveniently located directly next to the steering wheel, so it is quite easy and fast to change direction forward and reverse, e.g. when parking.
The interior is remarkable. There is plenty of room in the front seats, and I must praise these amazingly comfortable, "ergonomic" seats. They provide exemplary comfort, but also plenty of lateral support. The rear seats provide space up to a passenger's height of around 185 cm (both head room and leg room), which is fine.
The luggage compartment is indeed spacious (basic volume 543 l). There are also two massive hooks for shopping bags.
The Volkswagen ID.4 is in many ways a successful electric car suitable for both family and business use (unless you often drive long distances in one day - say over 800 km).