Owner Review
Renault ZOE - the car with the best ratio of range and equipment to market price
Many years ago, around 1996, I had the opportunity to check out the electric Škoda Beta. Next, I "encountered" the electric Škoda Favorit. As far as I know, these were exported to Switzerland. Ten years later, I met a man who had bought an electric Peugeot 106. Then in 2009 at an exhibition in Leipzig, I saw the first truly large-series manufactured electric car, the Mitsubishi i-MiEV.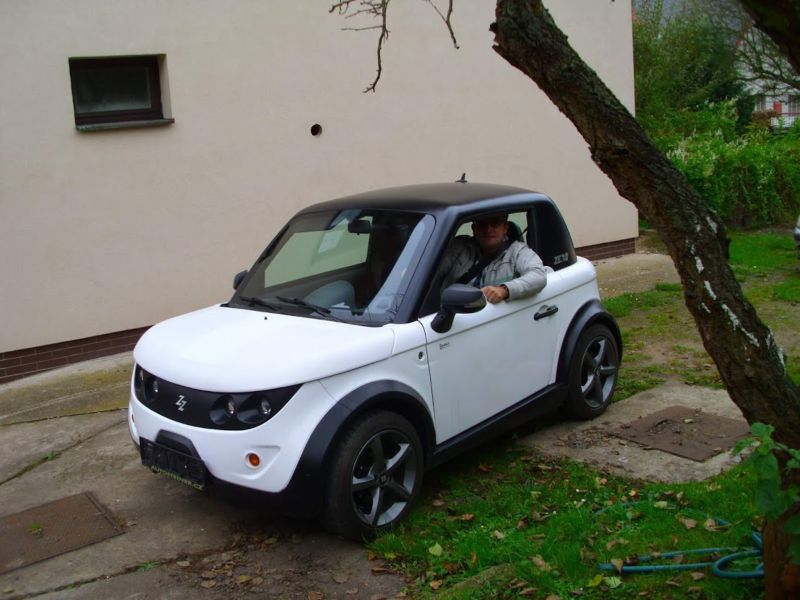 Well, it didn't take too long, and in 2013, I bought my own first electric car. It was a two-door mini-car from Italy, the TAZZARI Zero, slightly used with 4,000 km on it. It managed to get it up to 100 km/h. It had an aluminium frame, asynchronous engine at the rear and rear wheel drive. Simply a fun little "go-cart". Its LiFePO battery was modern for its time. I ultimately put 70,000 km on it! Though the battery was not large, its low consumption meant that I could travel up to 130 km on one charge. Consumption was only around 10 kWh and it had a diesel heater. An hour's worth of recharging by standard outlet gave me cca 35 km.
By 2016, I began longing for something better, and another opportunity presented itself to buy a slightly used electric car. This time it was almost a fully mature car, a Peugeot iOn, with only 5,000 km on it. I described in more detail my experience with it in another review here.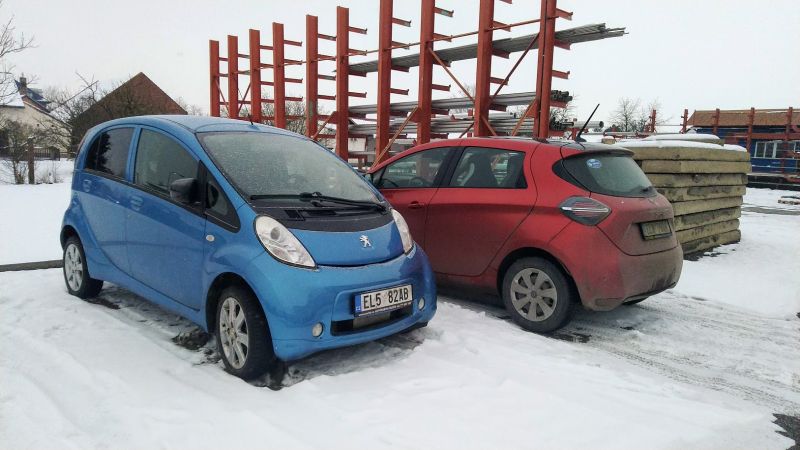 The iOn is an excellent electric car. I still own it, but I ultimately wanted a long-range electric car that I could easily use to travel the Czech Republic and sometimes take a trip abroad. So, I started looking around the market to see what was out there (2020). I tried, for example, the BMW i3, China's JAC, and I was also interested in an Opel Ampera-e, whose last models are being sold at good prices e.g., in Germany.
BMW i3
Because I am very practically oriented, for me the i3 is unnecessarily expensive and still has a relatively small battery. I don't like the rear-hinged rear doors because for someone getting in the back, you have to open the front door and unbuckle. Also, I had concerns over high prices for service and spare parts. As a car however, the i3 is great fun to drive, it's strong and surprisingly quite spacious. Then again, it has an extremely rigid chassis, and for everyday driving, I found this to be bothersome.
JAC iEV7S
Briefly. I liked this car too, but it too had a smaller battery (39 kWh), only one service center in the Czech Republic, no heat pump and the price (around EUR 31,000) was a little higher than the offer I ultimately got for the ZOE. But this car is indeed nicely designed, and I almost picked it.
Opel Ampera-e
This car is actually an American Chevrolet Bolt imported into Europe as an Opel. But Opel has come under the Groupe PSA, so sales of Ampera-e are ending. This fact however meant good prices in Germany, plus Ampera-e has a large Li-ion battery capacity of 60 kWh.
And the winner is.... the Renault ZOE
Ultimately, the Renault ZOE won it all. Why is that? Starting from the beginning, I had inquired about the ZOE with several dealers, and the best offer pleasantly surprised me. For EUR 26,000, including VAT, I did get the basic trim level Life (I didn't want higher), but with DC charging included (otherwise a EUR 1,100 surcharge), along with their Winter Pack (heated seats and heated steering wheel), metallic paint and parking sensors. The all-important heat pump comes as standard with the ZOE!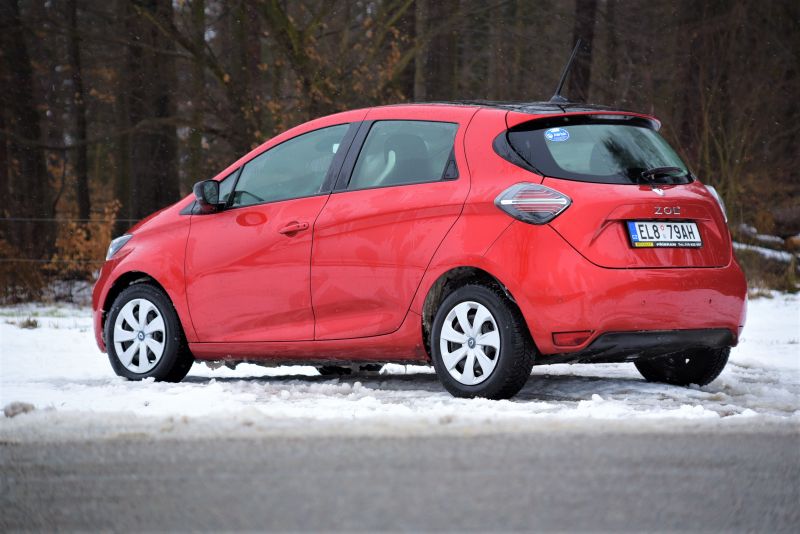 The ZOE intrigued me for several reasons. In particular, the price includes a high-performance AC 22 kW charge, which allows me to easily recharge relatively quickly and inexpensively at home and at work. The advantage of the three-phase AC charger for me is that at home, I have a rooftop 10kW solar power system, which is also three-phase. This means I can charge at full power, provided by just these photovoltaics.
I only use DC fast charging occasionally. The ZOE unfortunately is not capable on the display of setting the maximum percentage of charge (e.g., at 80%).
In just under six months, I put 22,000 km on the ZOE, of course fault-free and with no interior creaking or squeaking.
My daily driving averaged 100-200 km, for which a large battery more than suffices. The vast majority of charging takes place at home and at work. In just 2.5 hours, the ZOE's charged. Its battery has nominal capacity of 54.7 kWh, of which 52 kWh is usable.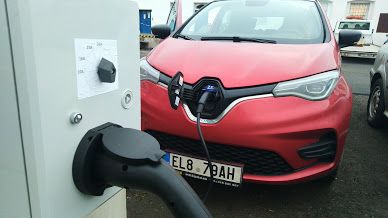 On the road, I like to use cheaper AC charging, which is often free. For example, I took a trip in the fall through Austria with charging completely free, because I easily found through a phone application those particular and plentiful AC stations spread across the country. The cruising pace also meant low consumption, which decreased to 11 kWh per 100 km (translating to a range of almost 500 km). Normally I run at 13.5 kWh per 100 km in summer, but in winter, the need for interior heating causes consumption to rise to 18 kWh. The ZOE's worst performance is on motorways limited to 130 km/h, where consumption climbs to 23 kWh. However, reducing the speed to approximately 115 km/h rapidly reduces power consumption to 18 kWh.
Now, in winter, I appreciate the heated seats and heated steering wheel, as well as the well-lit LED lights.