Owner Review
1st year with our Model 3 LR AWD
In general Tesla is good at servicing the cars and they do their best to uphold their commitments to the 4 year warranty (8 years for battery and motor).
We bought the car 2nd hand (1 year old) and has owned it a little more than a year. During this first year we have had the following done under full warranty coverage:
New rear glass after discovering a small crack in the outer layer along the edge (known defect).
Front support arm lacking grease at joint at 50.000 km (known defect). Tesla changed both front support arms.
Performance is amazing. A few OTA's has even added extra power to the car. The electronical AWD system handles the excess power quite perfectly. Officially 4,4 seconds from 0-100 km/h but many have recorded faster even without the optional acceleration boost you can buy from Tesla (software update).
A Model 3 does not have ESP or similar driving aids - but don't worry. The electric motors can calculate and react faster than any of those systems. An example could be that flooring it from standstill will not result in any wheelspin at all. There might be a splitsecond lag when the first few km/h is added but the moment the full torque sets in passengers tend to either scream or shout "holy f***"... And this isn't even the quickest model.
In spite of high power always on tap it's easy to drive economically. This EV is still one of the most effective and we are in general only a bit higher than the official numbers when it comes to Wh/km. Yeah well I can't help driving a little sporty when turning off FSD/Autopilot in backroad country.
The Supercharger network (SuC) is fantastic. So easy to use and there are so many of them. If I set my destination to Berlin then it is calculated and shown which SuC I need to stop at and for how long the recommended stop is. Waypoints are still not part of the navigation but I have heard it coming soon.
It has FSD but in EU it's not as good as it could be (due to EU law that prevents Tesla from using the full potential of the system). Still it makes most trips very relaxing.
When using FSD or Autopilot you have to be aware of your surroundings. The car can perform sudden braking if it detects something (could be a truck that does not cross the line but car detects it might be about to). It's not perfect and sometimes you get a "wake up call" and take over. I actually find myself more aware of my surroundings when driving with Autopilot/FSD enabled.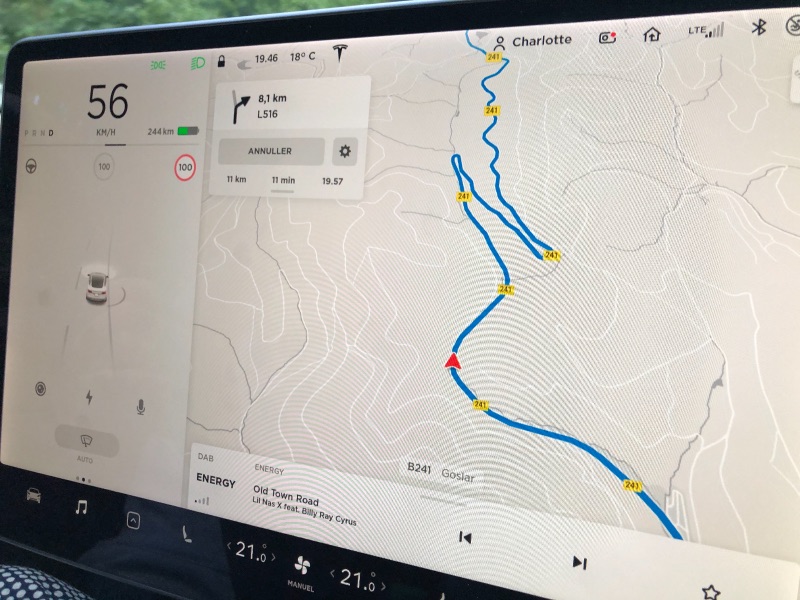 The touchscreen is amazing quality. Menus are very simple and iPad like. After a short while you dislike buttons when sitting in other cars.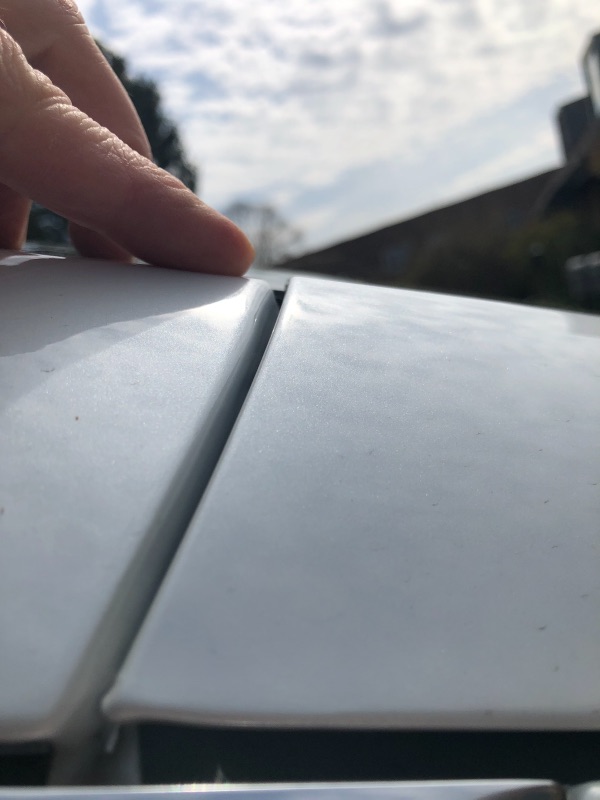 It's easy to find some misaligned body panels. Slight difference between body panels around front lights and also the trunk lid could have been much better aligned at the hinges. The photo shows the worst of them. I have only had older cars before (also an Italian) so it's not that big a deal for me. Looks worse than it is.
The material on the seats feels soft and nice. So far no worn patches after 50.000 km. I used a leather cleaner+protect kit which made them look spanking new again.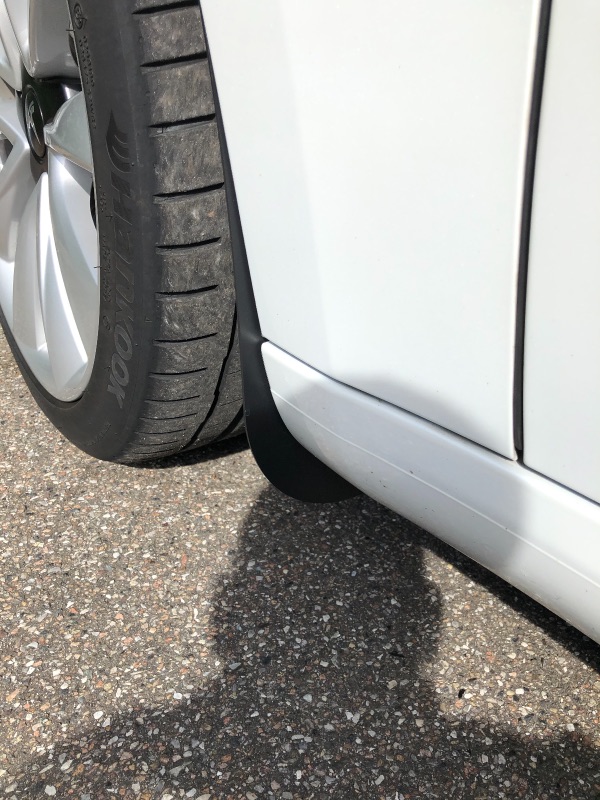 Make sure you protect the paint job at the area behind front wheels. I installed a discreet and stock looking set from EV mudflaps Canada. Tesla has introduced a kit but it is not a pretty sight and some owners complain about it scruffin' the paint. Also make absolutely sure you at least once a year remove the dirt buildup behind the front wheel inner fenders (towards the rear of the car).
The pre 2020 piano lacquer center console is terrible. Gets greasy and scratched just by looking at it. Be sure to wrap that. We picked a wrap that was similar to the wood trim. Most just pick black but we like this look.
Other stuff I have added:
3D Spider rubber mats for winter. They are perfect fit.
Aluminum pedals and left foot resting plate. Looks so good along with the stock aluminium trim.
Added auto frunk and auto trunk. We use the frunk a lot so it made sense and makes it feel more luxurious. Bought from Hansshow. The trunk kit got faulty after 11 months so reinstalled with newer version from Hansshow (under warranty).
Yeda USB hub for hard drive to save DashCam fottage. On newer models there is also a USB outlet for this is in the glove compartment.